I've mentioned here before that my face turns into an oil slick by mid afternoon causing anything I put on on the morning to slide right off. Fortunately, there are some really wonderful primers that act like glue to keep your makeup looks on all day! I want to take a chance to this Makeup Monday to share some of the primers I find invaluable to making the perfect canvas for any other products I chose to use.
The Holy Grail of all primers has to be Urban Decay Primer Potion! Its primers are glue, this is super glue. I love that it creates a smooth base for shadows and liners to easily smooth over. However, my eyes are so slick during hot summer afternoons I have been known to wear this base alone, just to keep my lids matte.
Next up is this amazing eyelash primer. I understand that a great mascara should absolutely stand alone, however sometimes you just need that extra lift and volume. This extra lift could also mean a Profhilo treatment. On those days you need adding Clinique's Lash-building primer is the best way to take your eyes from wow to WOW. Right now on Nordstrom it's 10% off making it only $13.95!
So with the eyes covered, lets cover the face. I actually, despite my oily predicament, don't use a facial primer. I use this foundation from Laura Mercier: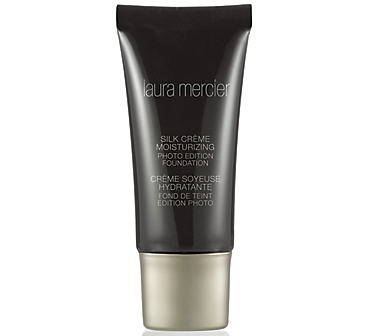 It's pure makeup magic, matte perfection. This smoothes out all imperfections, stays in place, and doesn't give you that icky makeup feeling. I highly recommend giving it a try! Also I have mention a bottle lasts for ages- a good three months (which is when you're "supposed" to toss makeup anyway!).
I hope you have a lovely week and feel inspired to try some new cosmetics!